Cars Photography in Mumbai / Navi Mubmai
We undertake professional All India photography assignments for various companies for their photography of cars, trucks, motor bikes etc. for brochures, presentations, catalogues and websites.
With 5+ years of professional experience and car enthusiasts, we cover the photography from not just presentation point of view but consider the aesthetic and 'feel' factors of each vehicle.
Presented on this webpage are only a small number of photographs that display our flair for car photography done in the recent past.
In addition, to the modern cars, we have also a deep passion for vintage classics and hand crafted beauties like the Bentleys and Rolls Royce.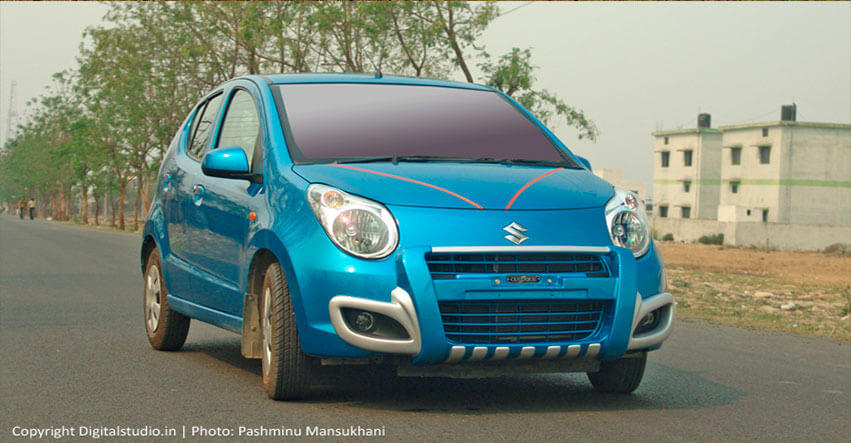 Professional photography of cars involves fairly large amount of the time and efforts in the pre production stage as well as in the post production phase. On location, photography of the cars involves cleaning of the car, polishing and removing any manufacturing tags, stickers etc.
The photography is undertaken in three phases:
Pre-Production: The car or vehicle is thoroughly cleaned, shampooed and polished till it is a gleaming beauty. The tires and the radials, spokes are cleaned thoroughly to remove any dust / dirt marks etc. The car is then rolled out of the factory / assembly line and taken to the spot where the photo shoot has to be to be under taken. The spot where the shoot has to be done it decided as per the requirement of the project and the theme setting requirements.
Photo Shoot: The photography is under taken in the early morning time or late evening before the twilight, so that there are no harsh shadows cast on the vehicle. Our support team assists in strategic placement of reflectors, diffusers etc.
Post Production: This is the critical phase of the project, where the photographs are re-touched to remove any undesired and out of control parameters like clouds in the background may be removed or added as required. Removal of the distracting factors like pebbles, bushes etc may be undertaken on case to case basis.
The resulting images are crisp, clear and ready for printing on any of the materials required by the client / advertising agency.